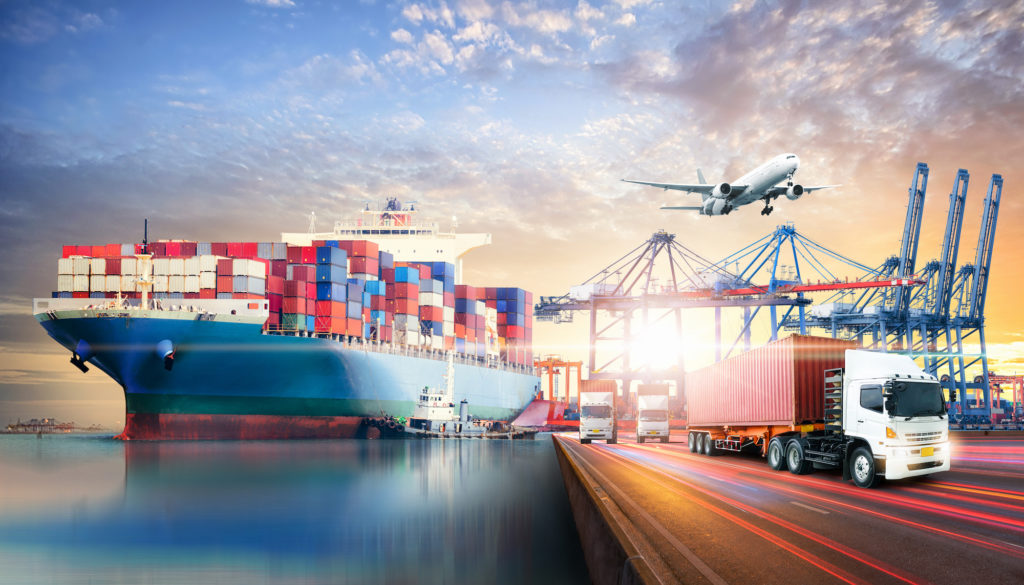 Whether you are an exporter, importer, or work in the financial sector, the word trade deficit comes up enough to garner attention. During the Trump administration, this was a central talking point, and it certainly stirred debate from both sides. People that never concerned themselves with the trade gap suddenly found themselves arguing about it. As customs brokers, we operate in the international trade sphere day-in and day-out, this number is relevant to what we do and the importers and exporters we deal with.  So what exactly is a trade deficit and how does it impact the everyday back and forth of international trade?
The international market is interconnected, and the downfalls of one country will inevitably affect another. 
What do We Mean By a Trade Deficit? 
Whenever a nation has an import surplus— meaning they import more than they export—a trade deficit emerges. The Council on Foreign Relations, for example, cites the following number: in 2018, the U.S. exported  $2.500 trillion in goods and services while it imported $3.121 trillion. This means that there was a trade deficit of $621 billion.  
As part of managing the overall U.S. economy, the idea is to try and find a balance between these numbers. The trade balance makes up the nation's economic relationship with other countries, known as the balance of payments. 
What is the balance of payments? 
This balance of payments, as defined by the Council of Foreign Relations, is that it "consists of the trade balance, or current amount, and the financial accounts or the measures of U.S. purchase and sales of foreign assets."
So a trade deficit is mostly caused by an imbalance between the rate of investment and the rate of savings of any given country. To reduce the U.S. deficit will in turn mean that Americans should save more or invest less and smaller trade deficits might benefit smaller U.S. exporters that compete with importers. At the same time, however, smaller trade deficits might work against regular Americans as they have less choice for consumption domestically and fewer opportunities for investment that fuel further domestic growth. 
What Influences the Size of the Trade Deficit? 
Gary Clyde Hufbauer and Zhiyao Lu of the Peterson Institute for International Economics pointed out that the trade deficit is impacted by several working forces: 
Government spending: When the government is throwing cash around and increasing its spending, it decreases the national savings rate and raises the deficit. 

Dollar rate exchange: When the dollar is stronger, the American consumer can buy foreign products more easily.  

The growth of the U.S. economy: A growing U.S. economy means that consumers have more disposable income to pursue buying goods from abroad. 
The Trade Deficit Trends
Because the trade deficit numbers are always a balancing act, there is a constant pendulum shift in the numbers. Changing administrations and federal policies will also have a considerable impact on these numbers, so here's what the last few years look like:
Trade deficit:
Trade Deficit Number of 2021
In August of 2021, Bloomberg News published a report about the U.S. trade deficit and how it had widened to a record $75.7 billion for the month. The number—which indicates the trade gap between goods and services— grew to 6.7% to $75.7 billion. The report seems to indicate that there is a steady surge in consumer demand.
Why Does the Trade Deficit Matter?
Well, it depends on your industry. If you are in the import or export business, the trade deficit will tell you something about the state of the economy and what way the pendulum is swinging. The trade deficit also indicates how the U.S. is doing in terms of some of its largest imports and exports. In 2020, for example, the U.S. imported about $116.4 billion of petroleum, the lowest amount since 2002. 
How the trade deficit affects the U.S. economy is argued about by economists and industry specialists. Some argue that an increased deficit for a prolonged period means that the country is operating with debt and it makes the economy unstable. Other effects of a continuing large deficit mean that U.S. companies may not be producing that many goods and the nation become overly dependent on others for these goods. When that happens for long enough, the U.S. industries lose their competitive edge to foreign companies and slowly discourage domestic jobs. 
Connect with a Customs Brokerage That Keeps You on Top of Things 
As a customs broker, Cordova stays on top of all relevant international trade news. Whether it has to do with imports, exports, rising prices, worldwide pandemics, we got you covered. Part of our jobs is to keep our clients in compliance with ever-changing U.S. trade regulations, tariffs, and more. 
Ready to keep your international business in compliance with a professional brokerage company? Call Cordova today and learn more.