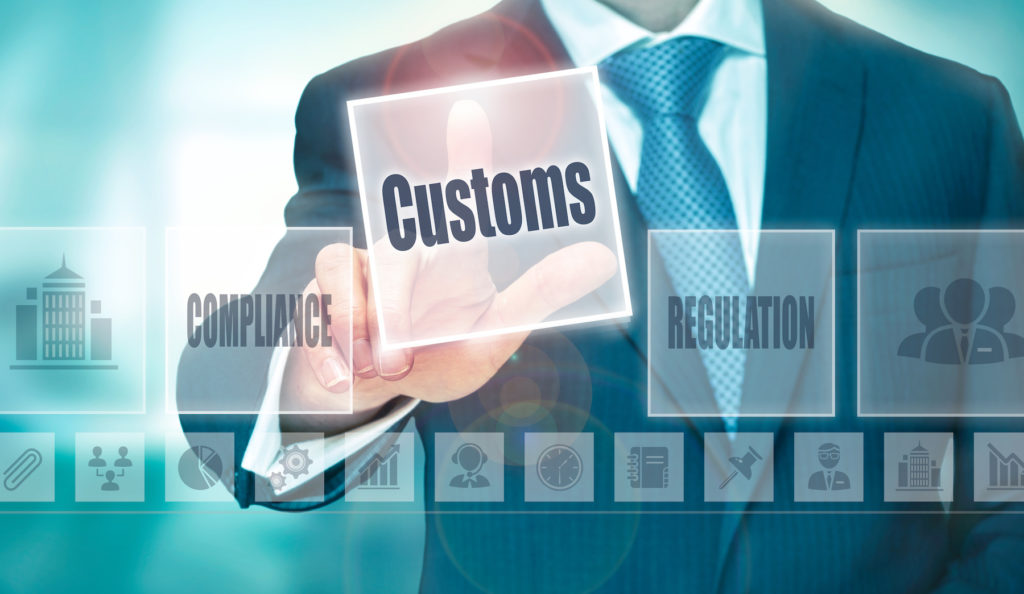 A customs broker is a type of middleman. They are facilitators. Experts on laws and regulations that are ever-changing and shifting. A customs broker represents the interests of the United States as it relates to the importation and exportation of goods across international waters and borders. Here at Cordova Customs Brokers, we thought we'd take a moment to explain the day in the life of a customs broker, what we do, what we're responsible for, and why it's important to go with the one you trust. 
To put it simply, a customs broker works with importers and exporters of goods. Everything that comes in through this country's borders must be documented and follow what we call compliance. We get shipments cleared through customs and other agencies that might need to get involved with shipments. There are thousands of shipments that come in each day, as the relative size of imports has grown from 10% of GDP in the early 1990s to 15% in 2017. 
Why Do Importers Need a Customs Broker?
Bringing goods into the United States, or any other country might seem simple on its face. In reality, each country has its own set of rules and regulations when it comes to bringing in goods from other countries. As it is stated by Customs, "When a normal 'entry of merchandise' is made under the provisions of 19 U.S.C the required information and documentation is required to be filled or electronically transmitted by the "importer of record."
As customs brokers, we work for the 'importer of record.' They are our clients and we represent their interests in successfully getting their goods into the United States in order to do business. The United States has regulations as well and it can make importing goods a little more complicated. A customs broker navigates the complicated process for you, getting through the paperwork, compliance, and dealing with various agencies on your behalf. 
These shipments include everything from crabmeat to squeaky toys for dogs, children's toys, shrimp, and more. 
The process of customs brokerage existed as early as the 1850s when an importer or consignee endorsed the bill of lading over to a tradesman. These tradesmen were called 'customhouse brokers.' In the beginning, these brokers would sign the merchandise with their name instead of the original consignee but it led to many problems. This issue was resolved with the Customs Regulations of 1857 and the beginning of what were to be many new changes to the way we do imports. 
What is the Process of Importation like? 
It depends on whether shipments are coming through by air, water, or land. As a general overview, however, the process is relatively similar. When we work with an importer, we get the information we need and input it into specialized software that will sort through the information and send it to Customs and Border Protection. So, for example, if there is a shipment coming in, we do the paperwork and preliminary clearance before they get to the designated terminal. If the product needs to be approved by another agency like the FDA, this needs to be done as well. When the shipment comes in, it will be cleared in their computer system and the goods will be good to enter and be released to whoever is going to pick them up from there. 
Today, it is all done electrically. Technology has certainly given our job a major advantage and speeded up the process of importation in the last couple of decades. 
On any given day, a customs broker that works with importers will see any number of different types of goods. Shipments will come in carrying food like shrimp, crabmeat, and other delicacies, toys from cheap toys to more commercially popular ones, clothes, and more. Many shipments come in from China, as one of our biggest importers. One interesting tidbit here is that shrimp is actually a big import. Thousands of people in the United States consume a lot of shrimp each day. 
What is the advantage of working with a customs broker? 
As we mentioned earlier, we act as a kind of middleman that facilitates the process between various entities and agencies. Most importers are business people who want to keep to the business they are in and are not interested in being backlogged with a bunch of paperwork and confusing regulations. This is where we come in. We take care of all the legal stuff so their shipments will have no problems at the border, so they will be cleared, and ready to continue with the business of making money. 
We take care of:
Clearing goods through customs 

Making sure those goods reach their destinations

Calculate duty or tariff payments owed

Compile and fill out necessary documentation like invoices, certificates, and cargo-control documents

Keep on top of changes in export or import laws and regulations
Are You an Importer Looking to Bring Goods Into the U.S? Call a Trusted Customs Broker
Here at Cordova Customs Brokerage, we have been helping importers do business in the United States for many years. Our brokers are always up to speed with new regulations and changes—as they happen often—and abreast of all necessary compliance guidelines. Call us today for more information.