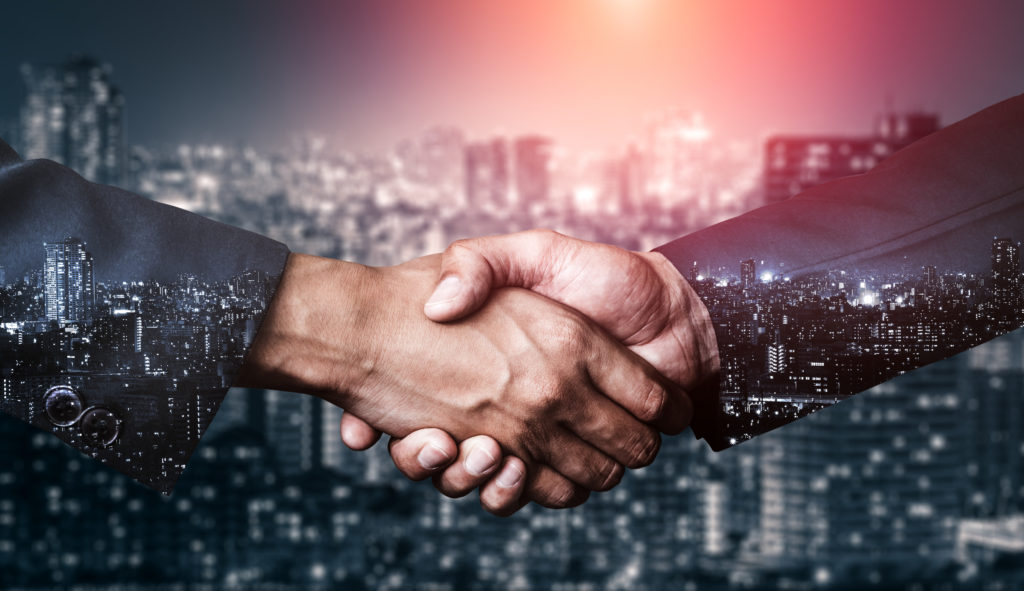 As old as silk; as common as tea; as valuable as spices. The history of trade can be traced back for thousands of years. It's almost something human beings are naturally inclined to do and a mutual agreement that is found in all civilizations. And, in fact, it was silk, tea, and spices that were the major trade items that sparked what would later be known as 'international' trade. Today, the biggest trading markets include the European Union, the United States, and China. Cordova Brokerage helps businesses dive into the world of international trade by helping companies establish secure and legal pathways for exporting and importing their goods. The trade industry, while lucrative, is composed of plenty of regulations and rules that can be difficult to navigate without the right level of experience.
The Early Days of Trading — A Human Impulse to Share Goods and Services
The early days of trading, however, involved domesticated animals like camels, carrying goods across lands. Fast forward to the Middle Ages, and you have the famous Silk Road. The Silk Road, of course, refers to the ancient network of trade routes that were established during the Han Dynasty of China. The famous Marco Polo traveled on these routes. And some of the most common goods that traveled from East to West and West to East included silk, tea, dyes, horses, saddles, honey, fruit, and more. 
Trade was then continued and advanced thanks to the forming of new countries and the establishment of routes, as well as the invention of ships, trains, buses,  and airplanes. In 1946, the Bretton Woods system goes into effect; it had been planned since 1944. It was designed to prevent further world conflicts and depressions. In 1947, 23 countries to the General Agreement on Tariffs and Trade. This rationalizes and improves trade among nations.  In the '90s the European Union formed and centralized their trading power. Only a few years later, in 1994, the North American Free Trade Agreement (NAFTA) goes into effect as well. This trade deal changes the nature of trade between the North American countries and really impacts the border region when it comes to jobs, trade across the border, and more. 
The Importance of NAFTA — How It Reshaped North America's Economic Ties
You will often hear arguments about the impacts of NAFTA. Depending on who you ask and when you ask it, but one thing that is undeniable is the fact that NAFTA did have a big impact on how the three neighbors do business. It also facilitated trade, so it made it easier for goods and services to flow back and forth. It fundamentally reshaped the economic relations between the three countries and drove regional trade to triple as well as cross-border investment. 
As a brokerage company located on the border, we know the impact of the deal. We also know that the implementation of the renegotiated NAFTA—called the USMCA— will have its own impact as well. We wrote a little bit about that in a recent blog. 
Trading in the Modern Day 
Today, trade works very differently than it did on the Silk Road, although the idea is the same. A powerful country will want a strong trade agreement that allows them to bargain and bring terms to the table. 
How To Prepare Your Product for Import and Export 
Here at Cordova Brokerage, we specialize in taking products to market in international markets. Whether it's your first time, or you have been doing it for many years, the prospect of putting your products onto the world stage can be pretty exciting. Here's a couple of things to consider right off the bat:
The name of your product. 

Packaging and labeling design. 

The size and quantity of your product
There is about $1. 2 trillion dollars worth of goods in the importing industry and about $772 billion in merchandise every year in exports that go to over 150 countries.  Every product you can think of is fair game to the global market. It's why, if you have a successful business and a thriving product, trying your hand at the global market might be a good opportunity for you. 
The Possibilities that Lay at Trade's Door 
Imports are important to all countries because no matter where you are there is something that cannot be produced or grown in your area. So importing comes down to three main things: 
Availability: There are some things that simply won't be available naturally in certain areas.
Cachet: Some products develop value by the fact that they are imported from somewhere else.
Price: Some products are simply cheaper when they are brought in from another country, as opposed to producing locally. 
Every business needs its customers and finding your target audience and customer base is the next big step when embarking in international trade. Any manufacturer, supplier, crafter, or retailer is a good place to start or explore. You also want to consider the start-up costs and marketing costs in order to hone in on a specific audience more successfully. 
We Take Care of the Shipment, Forwarding, and Warehousing
Taking your business onto the modern Silk Road can bring lucrative opportunities for you and your company. For many, it opens up doors and increases investment and customer base. At the same time, the rules and regulations surrounding the transfer and shipment of goods and services across borders can get a little complicated and that's why we are here. Here at Cordova Brokerage, we specialize in the movement of those goods, the paperwork, the storage, and freight forwarding, in order to protect your investment.