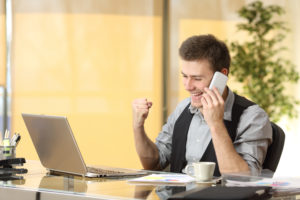 For most of the U.S population, customs brokerage is not a major talking point. In fact, customs brokerage is an industry that drives a nation but works in the background, like how the electrical wiring in your home is hidden but essential. For the few that think about brokerage, it can be a complex, exciting, and fulfilling job that opens up new ideas and perspectives. If you're one of those people that find brokerage fascinating, we'll take you through what you need to break into the customs brokerage industry.
Basic Requirements
According to U.S Customs and Border Protection, you'll need to meet three eligibility requirements before you can become a customs broker. The three requirements include:
Be a U.S citizen 21 years of age or over
Not be a current federal employee
Possess good moral character
So if you're old enough for a Bud Light, don't work for the government, and aren't a member of the mafia, you're probably eligible to be a broker. Some companies prefer a bachelor's degree, but it's not required. This just covers eligibility; actually becoming a customs broker involves a few more steps.
Becoming A Certified Customs Broker
If you're eligible, then the next step is to pass the Customs Broker License Exam. Before you freak out about the test, it's an open book exam, so you needn't stress about memorizing everything you'll need to know. As far as what the test will go over, you can expect to see these topics:
The Harmonized Tariff Schedule of the United States (HTSUS)
Title 19, Code of Federal Regulations
Specified Customs Directives
Customs and Trade Automated Interface Requirements document (CATAIR)
These are the basics for a customs broker, so make sure to internalize all of this information. The test is four and a half hours long, and there is a $390 fee that needs to be paid a month in advance. If you receive a 75 percent or higher on the exam, congrats! You can move on to the next step, which is getting your customs broker license. Get ready to shell out another $200 for that, and to wait a while for background checks. Credit reports, arrest records, character references will all need to be reviewed before you are cleared. In the meantime, learn as much as you can about being a customs broker.
If you have any questions about customs brokerage or want to join our team, Cordova Brokerage can help. Contact us today for more information!